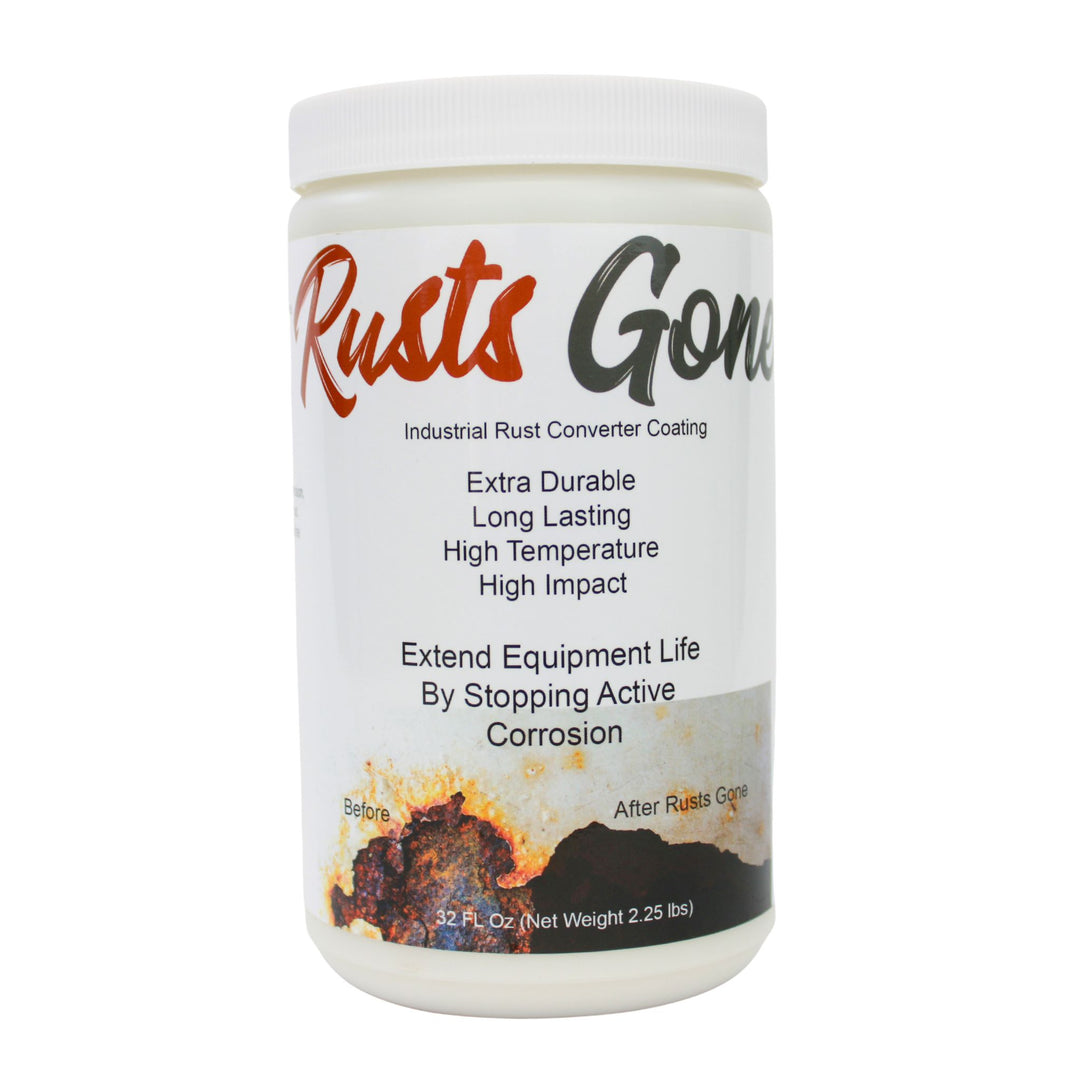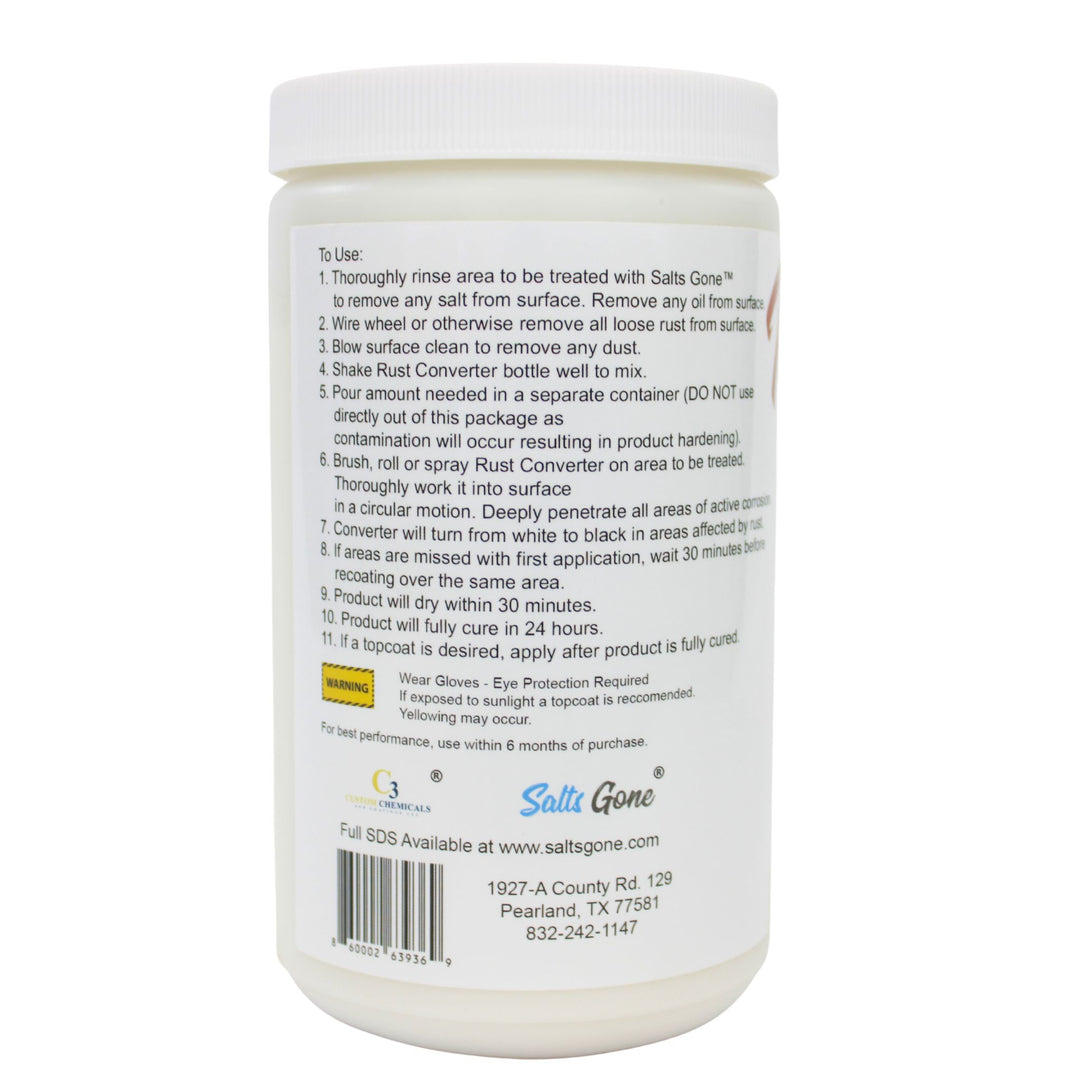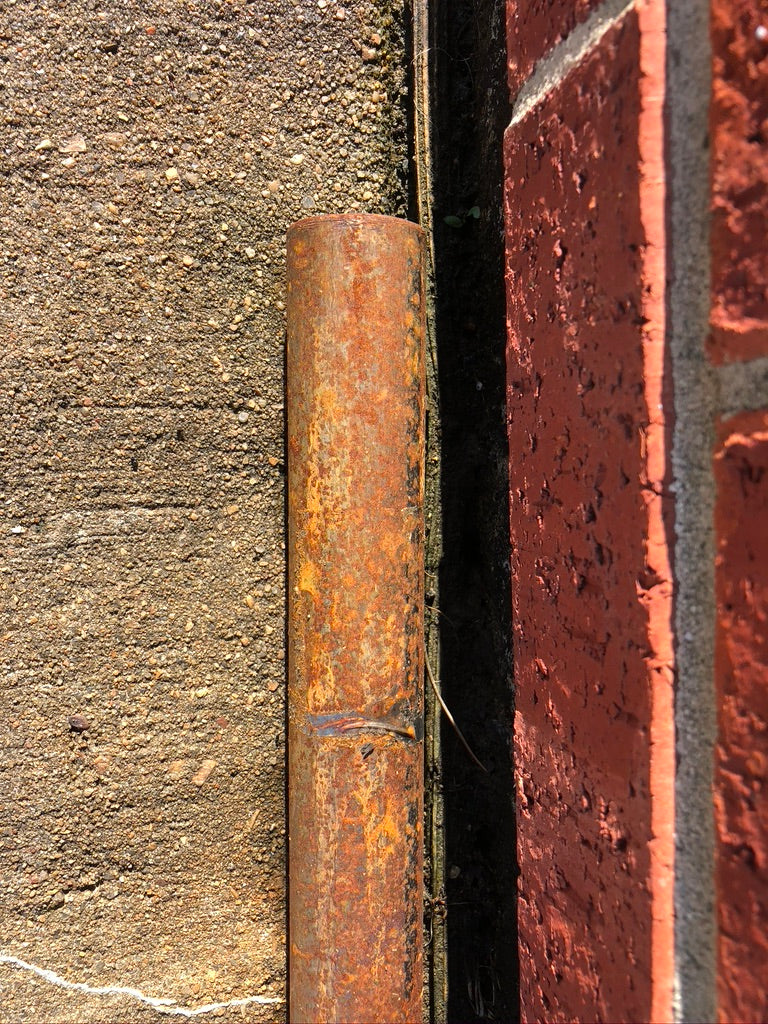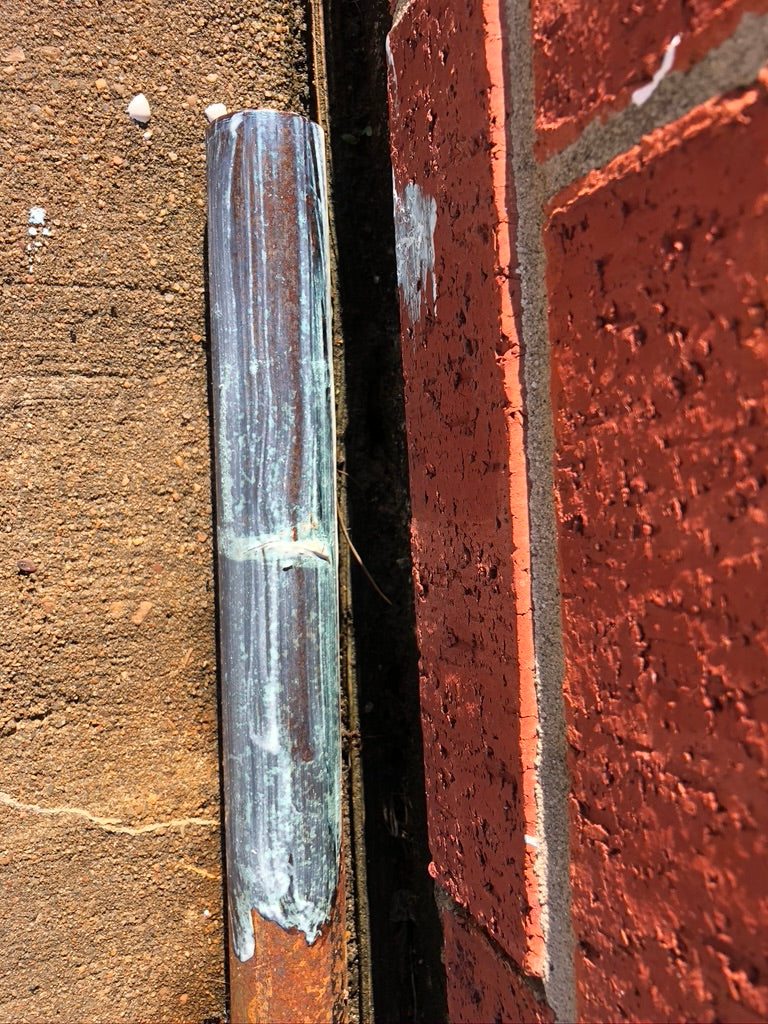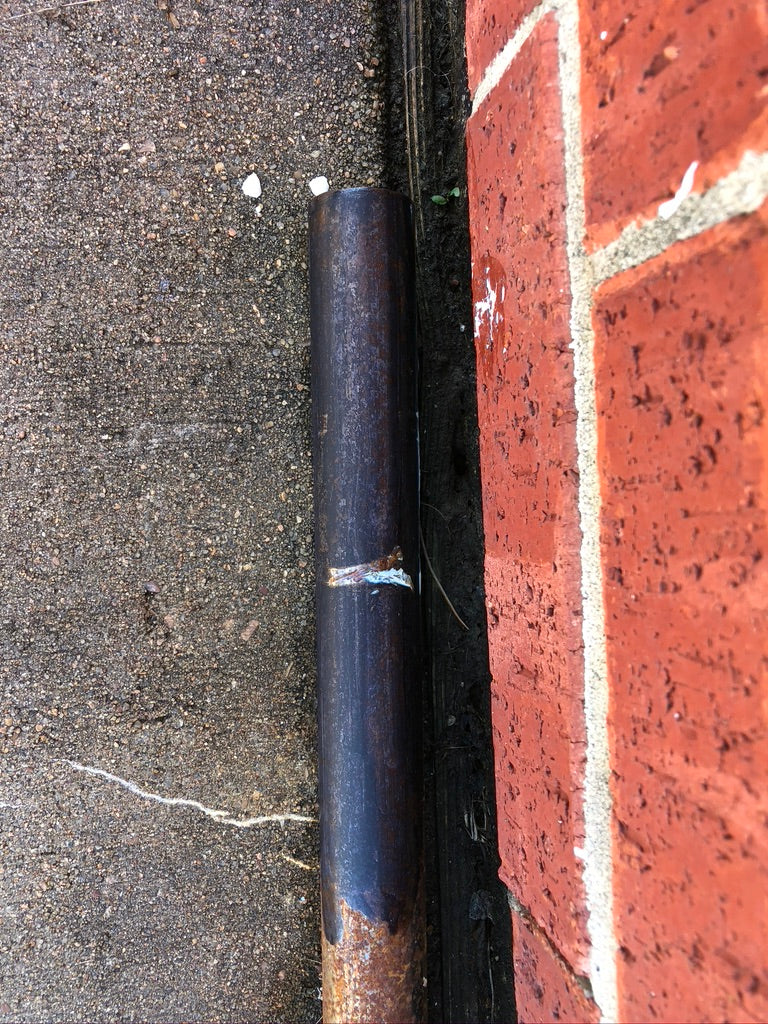 Rusts Gone Quart
Free Continental USA shipping
Rusts Gone: The Ultimate Solution for Effortless and Effective Rust Management
Say goodbye to the relentless battle against rust and welcome lasting peace of mind with Rusts Gone. Our industrial-grade rust converter is engineered to arrest and transform existing rust, offering a comprehensive and enduring solution to rust-related problems.
🌟 Key Features:
- 🛡️ Stops Rust in its Tracks: Our expertly formulated Rusts Gone ceases existing rust development, ensuring your surfaces remain resilient and long-lasting.
- 🎯 Remarkable Efficiency: Witness the magic of efficiency—just one 32 oz bottle of Rusts Gone covers an astonishing 220 square feet, giving you more value for your money.
- 🎨 Seamless Application: With its paint-like consistency, Rusts Gone adheres effortlessly to surfaces, transforming active rust into a protected barrier to guard against future corrosion.
📋 How to Use:
1. Pre-treat: Start by rinsing the target area with Salts Gone™ to remove any salt deposits.
2. Preparation: Use a wire wheel or similar methods to remove any loose rust. Ensure the surface is dust-free.
3. Mix Well: Shake the Rusts Gone bottle vigorously to ensure proper mixing.
4. Separate Application: Pour the needed amount into a separate container to avoid contamination and subsequent hardening of the product.
5. Application: Apply using a brush, roller, or sprayer, working in a circular motion for maximum penetration into actively corroding areas.
6. Observe: Look for a color change from white to black, indicating successful rust conversion.
7. Touch-Ups: For any missed spots, reapply after 30 minutes.
8. Curing: Product dries within 30 minutes and is fully cured in 24 hours. Optionally, add a topcoat for extra durability and protection.
---
Transform rust into a worry of the past and preserve the integrity of your assets with Rusts Gone. With our unparalleled formulation and easy application process, reclaim control over your surfaces and their longevity.
⚠️ Note: To ensure optimal results, always use Rusts Gone concentrate without pre-dilution.
Products are in stock unless otherwise noted.
Orders placed before 2pm central time will ship out the same day (subject to carrier picking up at scheduled time).
Free shipping will use USPS, FedEx or UPS. If you have a particular shipping preference you will be able to choose the carrier of your choosing at checkout and pay the associated charges.
Please provide the correct email address at the time of order as tracking information will be sent there directly via email address info@saltsgone.com