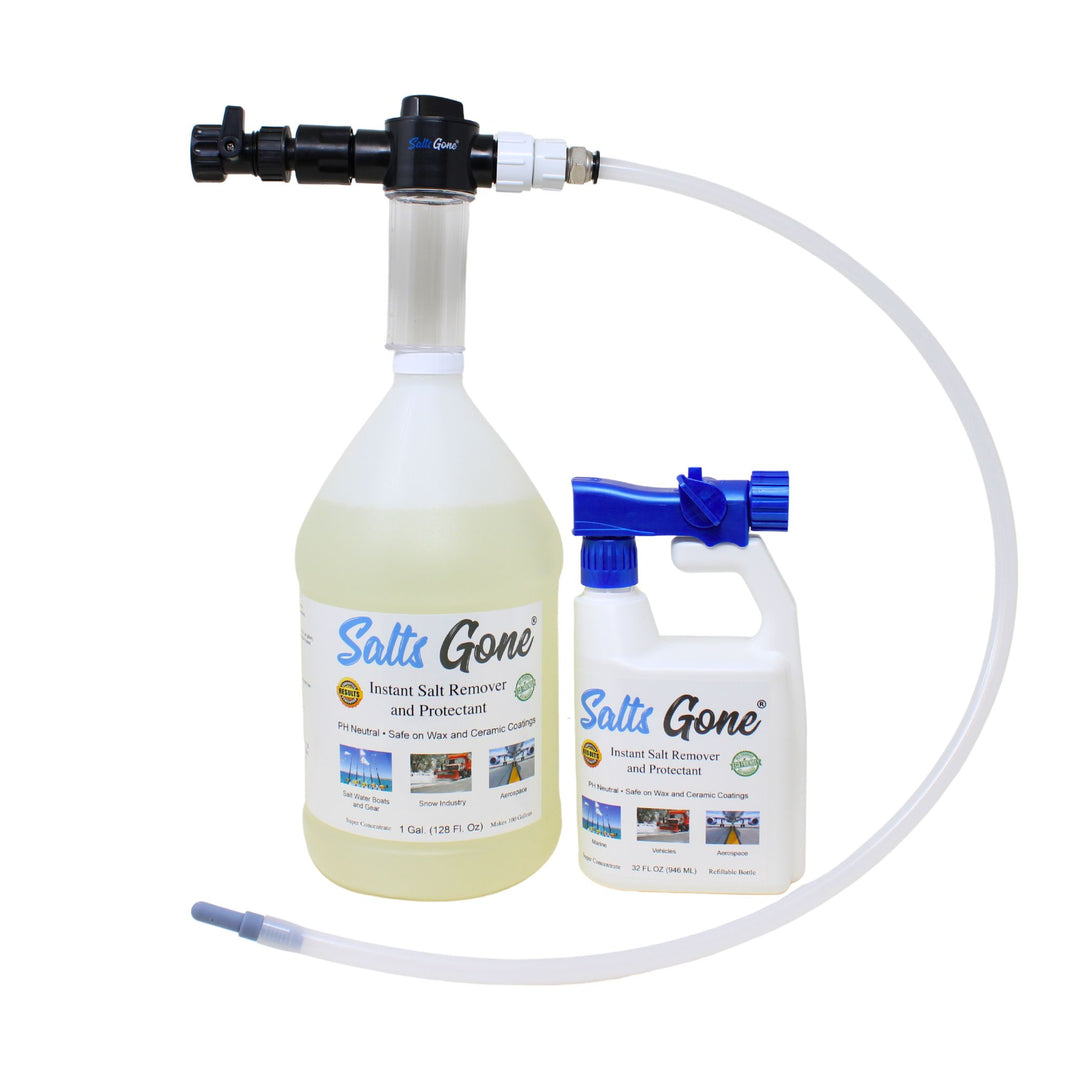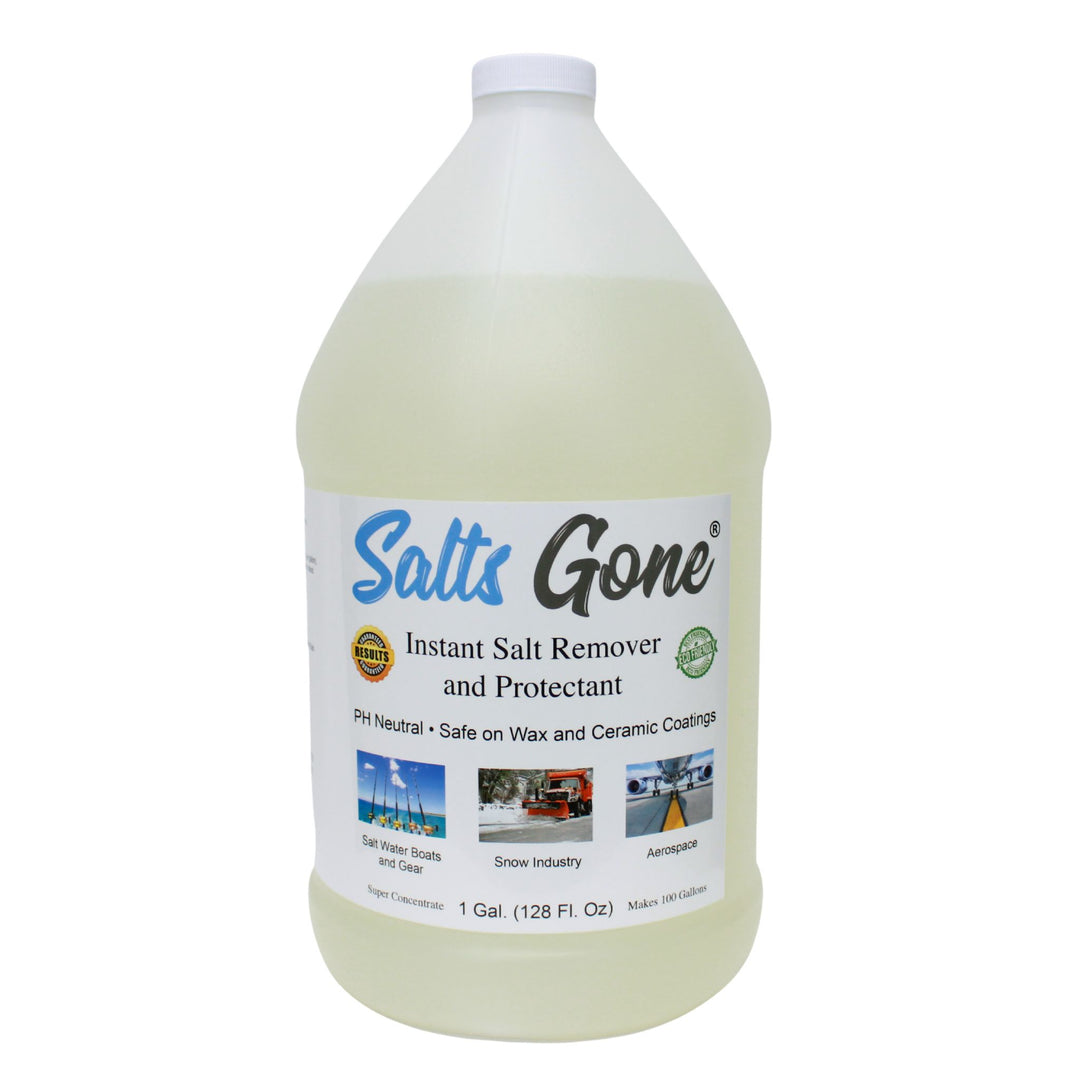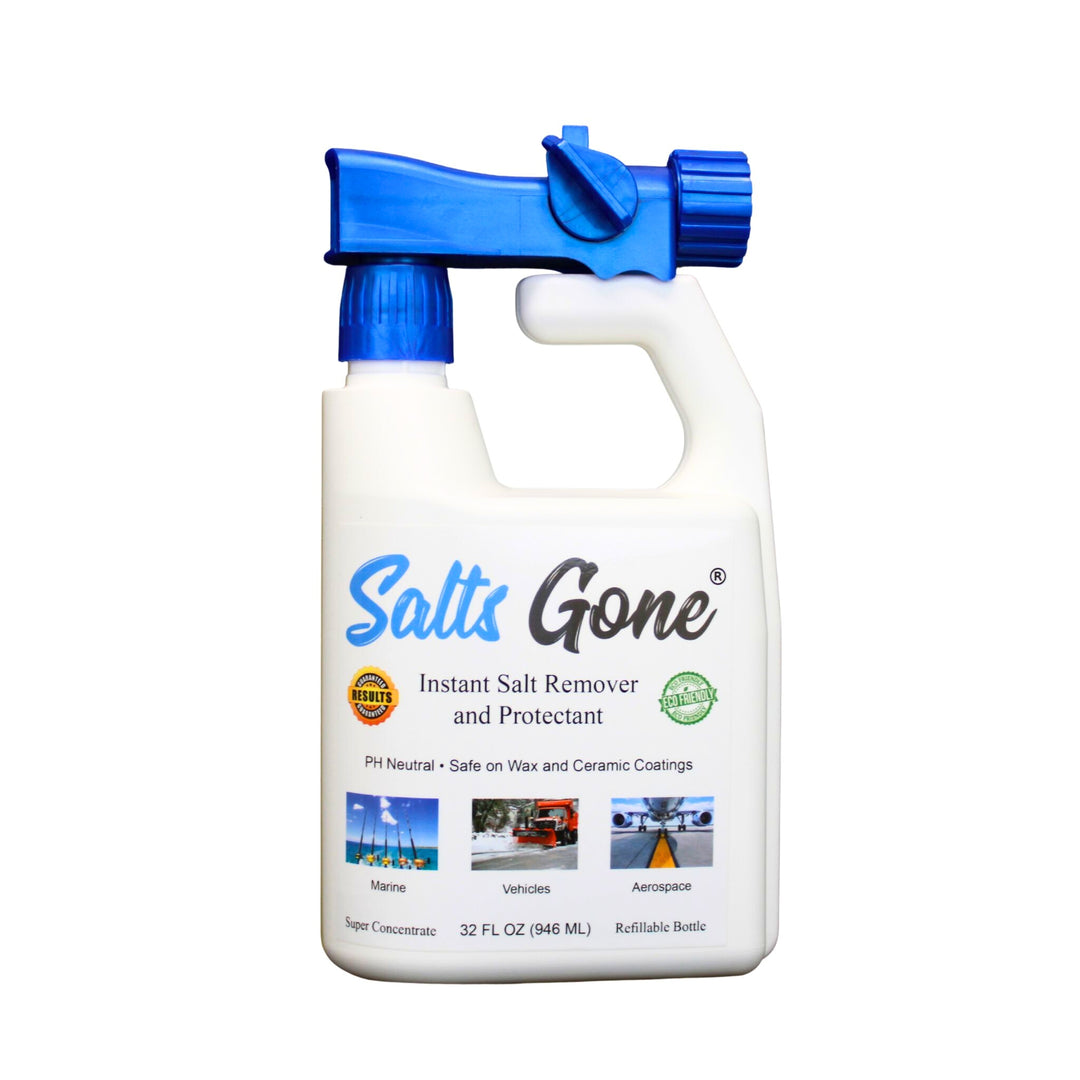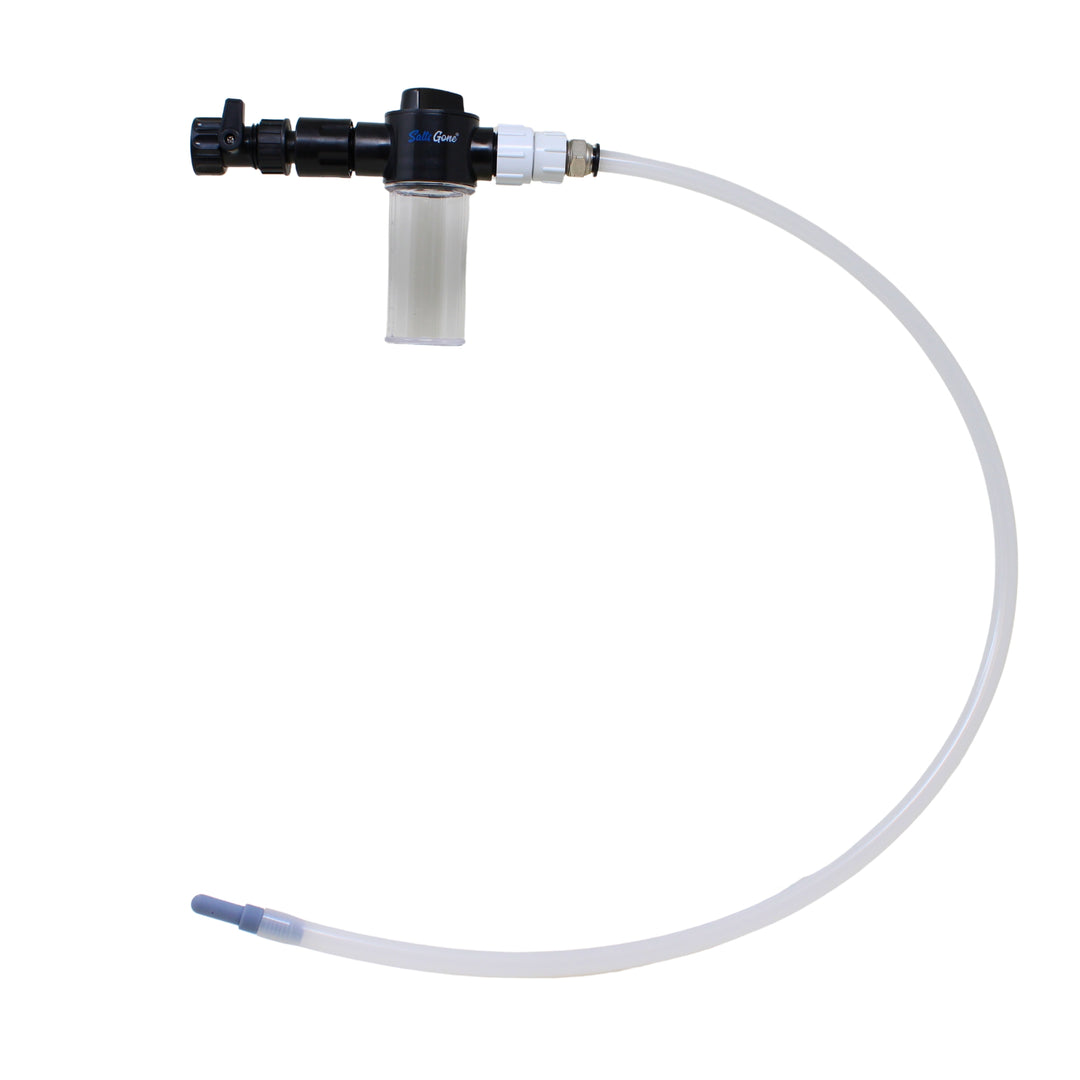 Combination Pack: Salts Gone™ Gallon, Hose End Sprayer, and Chassis Flush
Regular price
$178.00
Sale price
$140.00
/
Free Continental USA shipping
Say goodbye to salt-related headaches with our exclusive Chassis Flush combo pack – the ultimate solution to protect your vehicles from corrosive salt buildup. This comprehensive package includes everything you need for a thorough and effective salt removal process, ensuring your vehicle stays in pristine condition, even in the harshest winter conditions.
Hose End Sprayer: Make application a breeze with our high-quality Hose End Sprayer. Designed for easy and even distribution of Salts Gone™, this sprayer ensures that every nook and cranny of your vehicle receives the protection it deserves. Simply attach the sprayer to your hose, and you're ready to apply Salts Gone™ efficiently and effectively.
Salts Gone™ Gallon: Our powerful salt remover is specially formulated to break down and eliminate salt deposits, preventing corrosion and damage to your vehicle's surfaces. The one-gallon size ensures you have an ample supply to refill your Hose End Sprayer and tackle multiple rounds of salt removal, keeping your vehicle protected throughout the winter season.
Chassis Flush: Go the extra mile in safeguarding your vehicle with our Chassis Flush. This specialized solution is engineered to cleanse and protect your vehicle's undercarriage, where salt buildup often goes unnoticed. Regular use of the Chassis Flush helps prevent corrosion, extending the life of your vehicle and preserving its value. 
Key Features:
Powerful Salts Gone™ formula eliminates salt deposits.
One-gallon size for multiple applications.
Convenient Hose End Sprayer for easy and even application.
Chassis Flush for thorough undercarriage protection.
Protects against corrosion and extends vehicle lifespan.
Products are in stock unless otherwise noted.
Orders placed before 2pm central time will ship out the same day (subject to carrier picking up at scheduled time).
Free shipping will use USPS, FedEx or UPS. If you have a particular shipping preference you will be able to choose the carrier of your choosing at checkout and pay the associated charges.
Please provide the correct email address at the time of order as tracking information will be sent there directly via email address info@saltsgone.com