Preventative Maintenance With Salts Gone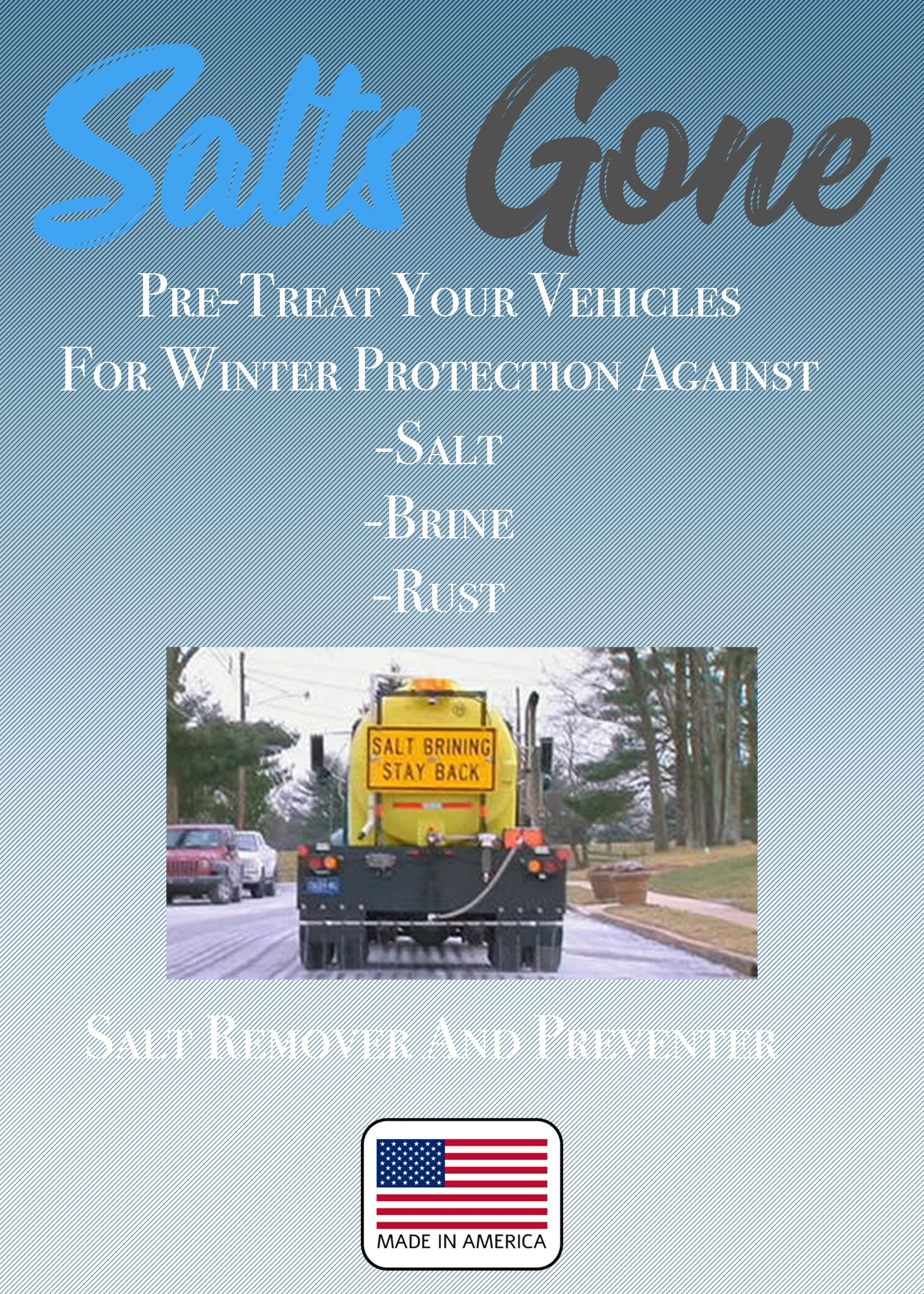 Fall is quickly turning into winter and that means cold weather and snow is guaranteed for most of the country. Some of you are putting on winter tires, charging the battery on the "beater with a heater" and maybe throwing in a last minute remote start to get the heater going before you have to get in. 
This winter there will be about 123 lbs of salt/brine liquid put down for each person living in the United States. This adds up to what the Federal Highway Administration states causes 23.5 billion in damages and depreciation every year.
Now is the time to start prepping your car for winter using Salts Gone. Spraying it under your vehicle before the first "salting" will set you up on the road for success. Salts Gone prevents the salt and brine from ever getting into contact with your vehicle. Repeated use throughout the winter will rinse off the accumulation and continue to offer protection against the stuff that is working to destroy your vehicle. 
It is so simple to use. Put Salts Gone and water in a pump sprayer, apply it and thats it! Salts Gone is the only economical way to prevent salt from attacking the metal on your car. It's not an oil, paint or anything else that takes any type of skill to apply. Spray it and thats it.
Metal and salt will always cause corrosion if no preventative measures are taken. Parts of the underside of your car are not even painted! They stand no chance.
Brine is 5-10 times more corrosive than salt water from the ocean. Don't just accept your vehicles fate! You have the power to prevent it!
---