Protect Your Boat's Aesthetic and Lifespan with Salts Gone—As Demonstrated on The Storm Shack's 42' Freeman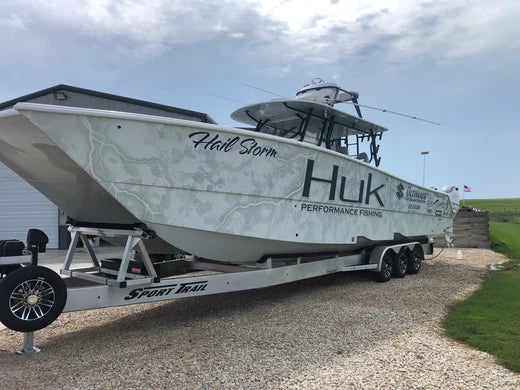 Salt: it tarnishes metals, ruins finishes, and wreaks havoc on just about every valuable part of your saltwater boat. But it doesn't have to be this way!
In this must-watch video, discover how The Storm Shack flawlessly maintains their stunning 42' Freeman using Salts Gone. This revolutionary product not only removes harmful salt deposits from your boat's surface swiftly but also provides enduring protection against future salt damage until its next application.
Don't let corrosion erode your investment. With Salts Gone, safeguarding your boat is quick, uncomplicated, and significantly more cost-effective than dealing with the headaches of corrosion later on.
Tune in now to see the magic in action and learn how you can extend the life and beauty of your boat with Salts Gone.
---